Invitations are provided. We begin with colouring in and craft making by making our very own Pascal, he can be any colour as hes a chamelion!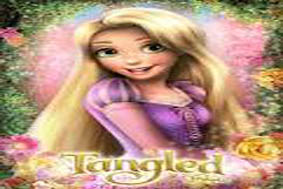 Its all about the hair, so we give the girls a choice of a small french plat, hair up twist or a few tonged curls. All 'hair dos' will include lilac ribbon.
We play games like Flynn freeze, pin the tail on Maximus and find the sunshines (i.e. the ones Rapunzel paints) and crown hunt.
Every guest will have the choice of a temporary tangled tattoo or a glitter princess crown tattoo.
We finish by writing a dream on a piece of paper tying to a balloon and releasing them like the lanterns in tangled.
PARTY DURATION: 1.5 Hours
PARTY COST: £150 for up to 8 children
+£10 per child thereafter