Woodland Fairy Party
- Do you believe in fairies?
This party is the entire package. Invitations are provided. The area is decorated with lights, lanterns and woodland balloons. Your guests will be greeted by Princess Liliana and her helpers Elvie or Ellette, the Elves. Maybe Nixie the fairy too dependent on numbers.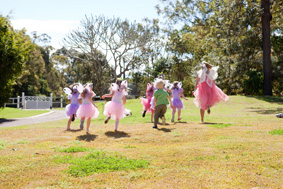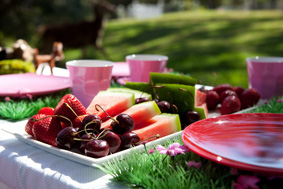 Everyone will be given a fairy or elf name for the day and told its meaning. Our expert storytellers engage the children in stories to set the scene.
We will play the 'name the seasons', the 'I believe in fairies' game and musical toadstools.
Time for our little woodland creatures to have either an indoor at the table or an outdoor picnic - where we will provide either a table cloth or picnic basket/blanket, with woodland fairy plates and glitter cups. Catering to inc. Honey, peanutbutter and jam sandwiches, a garden platter with dips, butterfly cakes and lots and lots of fruit with creme fraiche. All washed down with Fairy fizz and Summer fruit juice. *A strawberry chocolate fountain can be added with coconut mushrooms to dip for an additional £30 - see the additions page.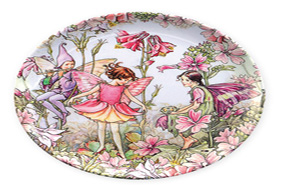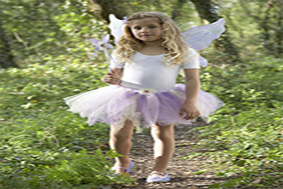 Then all the fairies will have a sprinkling of fairy dust (hair glitter) and lip gloss, while the elves (who love making things) will make their own elf hat.
We finish with an amazing fairy wand hunt!
Beautiful organza going home bags are provided with fairy goodies and butterfly chocolate lollies. Elves get to take their hats home.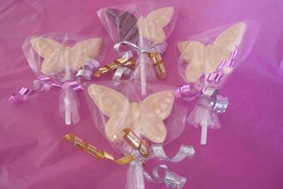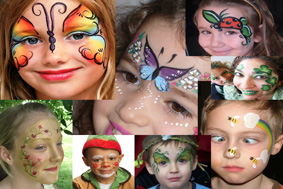 *Add facepainting for only £3 per child
**Add glitter tattoos for only £3 per child
***Add a nail bar with file and polish - from£3 per child
****A professional photographer can be provided for £150 for your party duration, all photos your copyright on disc!
Venue choices - We have contacts with particular nurseries that have safe woodland environments from the craft making and montessori teachings. Please enquire for your area. Why not a bluebell woods in May, the back garden or simply bring the party in doors.
PARTY DURATION: 2 Hours
PARTY COST: £249 for up to 8 children
+£12 per child thereafter.